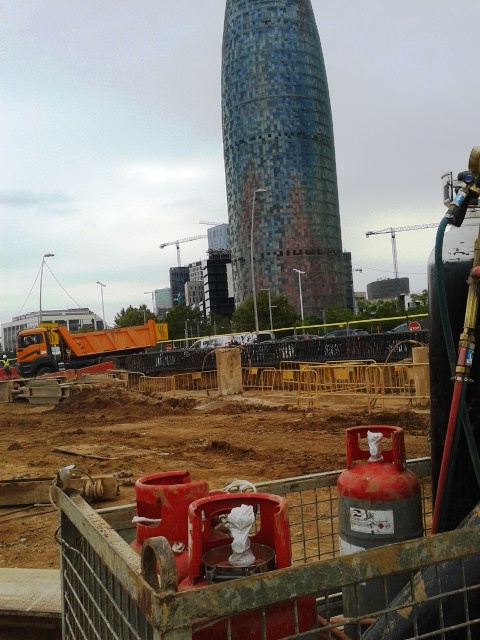 Les Glòries square in Barcelona is undergoing a deep transformation, and Chemtane 2 again will be the fuel chosen for the oxycutting works in its inner structure. The aim of this transformation is to gain a leisure area for the city which will include a green park for the use and enjoyment of locals and tourists. Vehicles will give way to pedestrians once the tunnelling of the Gran Via and the remodelation of the surface is completed. This underground passage of the road traffic will help eliminate traffic jams and car pollution and will highly improve the air quality of the neighbourhood.
Nothing can be left at random in such big works; that's the reason why Chemtane 2, the high performant gas distributed by GD Aparatos has been chosen by Cimentaciones Mozo as the gas to be used in their construction of the retaining walls in the tunneling works under the square where the road traffic is going to be redirected.
Chemtane 2 is an environmentally friendly gas that outperforms acetylene and other cutting fuels. This product is utilized in cutting, scarfing, gouging, brazing, soldering, flame hardening, thermal spraying and flame coating. The gas is eventually required to solve mechanical probblems in the fleet of machines (excavators, trucks with dump…) wich are permanently working in Les Glòries area.